Making the First Purchase a No-Brainer
10 Tips for Your eCommerce Business
You're pleased you've attracted a new potential customer to your eCommerce website. But now, you need to entice them to make a purchase (multiple purchases would be even better!) rather than have them leave your site empty-handed. Here at Rigorous Digital, we've compiled a list of our top 10 tips to make the first purchase a straightforward decision for your potential customer.
1. Ship for Free
Free shipping is one of those customer service strategies that can really boost sales. It's also a great way to keep customers coming back. If you cannot offer free shipping on all orders, consider picking one of your most popular products and making it free shipping every time. Another strategy is to provide free shipping on orders over a certain amount, encouraging customers to purchase more. One other tactic is offering free shipping on the first order; the amount you lose out on the cost of shipping might be worth it to get their email so you can follow up and create a rapport with them. Alternatively, there is something about paying shipping that puts potential shoppers off, so you can even combine the postage into the product cost.
2. Return of The…
Make sure you have an easy return policy so customers don't feel like they're taking a risk when buying from you for the first time. For many people, buying from an online store can be more daunting than shopping in person. In addition, potential customers may have qualms about buying if they are unfamiliar with how you handle returns and exchanges. Let your customers know that if they are not satisfied with their purchase, you will accept returns or exchanges under certain circumstances. Offering free returns or exchanges if they're not happy with their purchase eases some of their anxiety about making that first purchase.
3. Guarantees & Warranty's
While it's not required to include a guarantee or warranty on your products, we highly recommend it. Whether it's next day delivery, free returns (more on this in a minute), or a replacement product, if theirs fails within a specific time frame, offering a guarantee or warranty to your customers helps make them feel more at ease with their purchase.
4. Feedback Loop
Display customer testimonials and reviews from previous buyers to give potential customers confidence in their purchase and build trust. As a side note, make it easy for people to leave reviews and ratings by linking them directly on product pages and including links within checkout pages and after each transaction. Collect genuine customer reviews: Ask customers why they liked or disliked a particular item, not just what they think of it, so you get more helpful information. You can get feedback from customers on what you're doing right and what you could improve, so keep asking questions until you get answers you can use to improve your sales funnel. A follow-up email a set time after their order inviting them to leave a review is a good idea (and platforms like TrustedShops or Trustpilot will automate this process for you).
5. Mind Your FAQs
Now that you have someone on your website, you don't want to lose them because they can't find an answer easily to one of their questions. Create a Frequently Asked Questions page with the regularly requested information about shipping, returns, warranty information, etc. If customers have additional questions for which they can't find answers, offer them an alternative channel through which they can reach you, such as a chatbot…
6. Chatterbot
Provide a chat option so that customers can get answers immediately to questions they may have about your products or website to help inform their buying decision. Giving customers peace of mind makes them more likely to place an order without regretting it later. We often find that website conversions increase dramatically after adding a chatbot.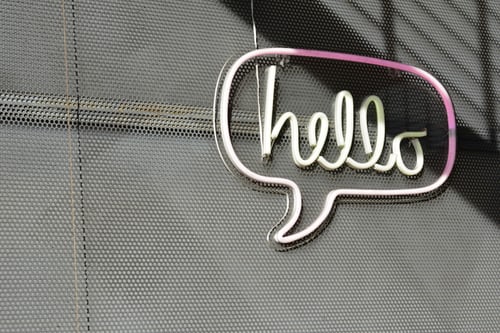 7. Make It Easy
Make it easy for customers to find what they're looking for with filters, categories, and subcategories. Helping them sort their options based on what they're looking for saves them both time and energy. In addition, you don't want them to leave because they think you don't sell what they are looking for when, in reality, they just can't find it.
8. Upsell
Showcase complimentary items that the customer can purchase together in one click. For example, if your customer has clicked into one product, show them what other customers regularly also view. Alternatively, display any coordinating items from the range. Give them the option to add all products to their cart rather than having to add them separately. You can even offer a bundle deal, encouraging them to add more items to their cart and increase your chances of making a sale.
9. Less Is More
Create an easy-to-use shopping cart system with no complicated steps. Have a fast checkout process that does not require the customer to create an account or log in before purchasing. Allowing them to checkout as a "guest" for their first purchase is an excellent way of doing this. The more clicks customers have to make to buy from you; the less likely they are to make a purchase, which leads us nicely to…
10. Push the "Shop Now" Button
Adding a "Shop Now" button to your website is one of those small touches that can yield significant results. It provides customers with quick access to your checkout page and keeps them focussed on the transaction. From there, it's just one click before they complete their purchase—which will translate into some hefty conversion rates! Of course, this is helpful if you want them to check out immediately instead of adding to their cart—and subsequently forgetting about it!
Look around your site and see if any issues around the above might currently put potential customers off. Following these steps should help ensure that next time you receive a new user to your website, they buy from you too. Of course, the next trick is to get them to become a returning customer and recommend you to others!
Rigorous Digital is a WordPress Agency based in Cheltenham, UK, servicing an international client base. eCommerce websites are one of our specialisms. If you would like any help with the above suggestions or have any other web-related queries we can help with, get in touch.