Postage for eCommerce; 7 Things to Consider
So you're creating a new website for your eCommerce business. At the front of your mind are probably the home page and product pages. A common mistake is to forget about the checkout page and not consider some of the intricacies around postage for eCommerce. This can lead to problems further down the line, e.g. if you offer free shipping on certain goods or over certain amounts, you post internationally and domestically, or you have a variety of size/weight goods you ship.
We've put together a checklist of seven aspects of postage for eCommerce to consider upfront and discuss with your web developer to ensure your checkout page has the functionality you need.
1. Do you post domestically or internationally?
It's important to make the areas where you post clear on your website to avoid potential issues. For example, customers trying to complete orders for places you do not deliver or even losing out on orders where potential customers think you don't deliver to their area. If you post internationally, you will need to ensure the checkout process calculates any additional charges. Also, Brexit has currently added some extra complications for shipping between the UK and Europe that you will need to be aware of, and it is worth making customers aware of potential delays and import duties.
2. Do you ever offer free shipping?
This could be for specific items, e.g. samples, on orders over a certain amount, or as a limited offer. But it needs to be factored in to ensure this calculates correctly in the customers' basket. Otherwise, you could end up in a situation whereby you charge customers postage when they shouldn't be or, possibly even worse, don't charge postage when they should be!
3. Do you use different postage services dependent on goods?
For example, do you use different services or even different couriers depending on the order? If so, your website will need to take into account the costs involved depending on the items added to the basket. Depending on how many postage services you use, the intricacies of this will vary.
4. Do you want customers to input their addresses manually or use the Royal Mail database?
There are pros and cons to both these options. With customers manually entering their addresses, there is the possibility of mistyping and not following the format your website requires. Services like Fetchify and Loqate have good integrations with WooCommerce and provide easy postcode lookup for your customers on the checkout page. However, using drop-down options from search databases does not completely mitigate address errors, as some are stored incorrectly. Arguably, both will only cause issues in a small percentage of your customers, so this one is down to personal choice. Either way, it needs to be built into your website.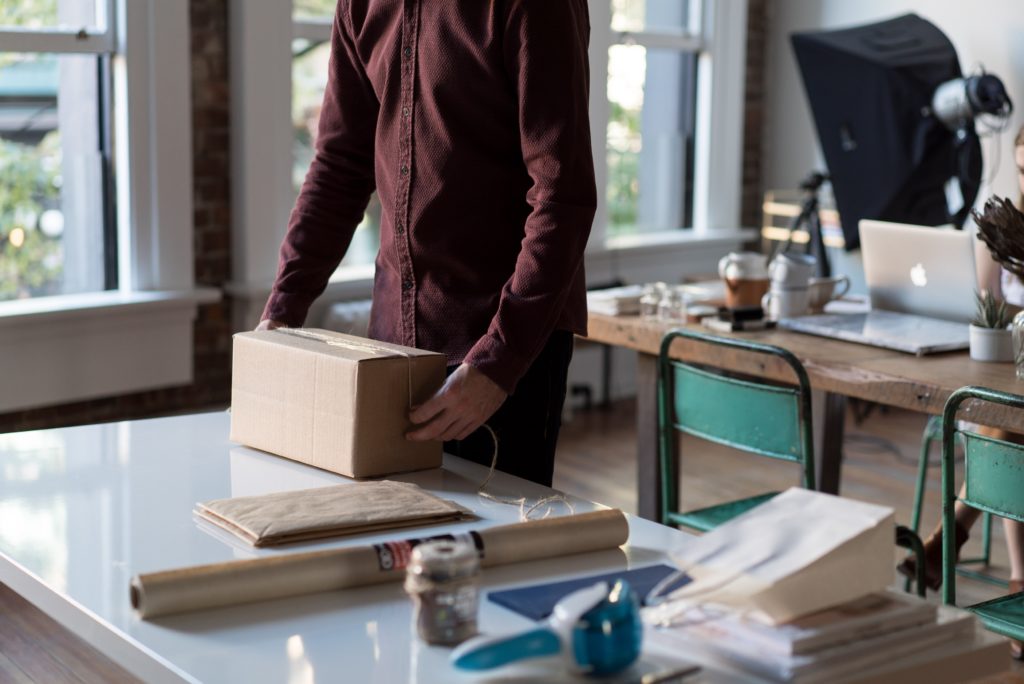 5. How do you want your website to integrate with your postage service?
Some plugins enable full integration between your website and your chosen postage service. For example, Royal Mail fully integrates with WooCommerce. If you want to go down this route, you will need to let your web developer know at the earliest stage to ensure the necessary plugin is compatible with your website. On the other hand, you may want something that is custom built from scratch instead.
6. How detailed do you want to be with your postage costs?
Will you have a flat rate for domestic delivery, or do you want to specify incremental amounts dependent on location? Even within the UK, for example, some couriers have multiple zones, which are priced differently. If you are using these, your postage costs need to reflect this.
7. Is your stock all in one place?
Do you have more than one warehouse? Is your stock stored across multiple shops? Maybe with some stock in the UK and some elsewhere? How do you manage shipping on orders where items are in different locations? Taking all this into consideration ensures your website calculates the correct shipping costs.
We hope this list of questions around postage for eCommerce to think about for your business help you avoid any sticky situations with your checkout page when you get to it. Of course, you want your website to look the part, but it needs to deliver the goods as well! Here at Rigorous Digital, we are committed to both! We're a WordPress agency based in Cheltenham (UK) servicing an international client base, and eCommerce is one of our specialisms. If there is anything in this article, you would like to discuss further or any other web-related queries we can help with, please get in touch.