Choosing an eCommerce Platform for Your Retail Business
Launching a new eCommerce site can be an exciting stage in a retail business. Done well, it can help you reach more customers and make more sales. But, one of the first decisions you need to make is which eCommerce platform to go with! And with so many options on the market, it can be intimidating to know where to start.
It's worth taking some time over this at the initial offset of the project to make sure you'll be able to get what you want out of your end website. Each eCommerce platform works differently and, as such, comes with its own set of advantages and disadvantages. And it's not a one size fits all approach. Depending on various internal factors, what works for one retail business might not be the best option for another.
Below, we'll discuss two of the most popular eCommerce platforms we've worked with over the years. We'll take you through the key features and break down the pros and cons of each from our experience. To help you determine the best choice for your retail business and customers.
WordPress With WooCommerce Plugin
While WordPress in itself is not an eCommerce platform, WooCommerce has emerged as an increasingly popular eCommerce plugin for WordPress sites powering shops on both small and large scales. With WordPress, you can create a wide variety of pages, including blog, checkout and product pages. Many other plugins are also available, enabling you to add extra functionality to your website, such as linking it with your social media channels. In some instances, you can even customize everything from checkout pages to product display (more on this later). This makes it much easier to ensure your website reflects your brand.
As a result, many consider WordPress one of the most versatile platforms out there. The flip side of this is that it requires more technical knowledge than some other options. This can be off-putting if you do not know your way around the back end of a website. However, there are plenty of tools to help you, and in no time at all, you can easily add blog content and promotions; alternatively, you can have a WordPress support agency do it for you!
One other thing to be aware of is potential costs. Whilst WooCommerce is free, and there are a lot of other free plugins available, some you need to pay for, and depending on what you need for your website, this could add up to quite a costly bill. Also, depending on your aims for your site, you may not need all that WordPress offers; there is little point in paying for extras you are unlikely to use.
To Theme or Not to Theme
There are two different approaches to building a WordPress website, either from scratch or a theme. The bespoke option enables you to create a unique website for your retail business. However, it ultimately takes longer and costs more. With a theme, you can keep time frames and costs down. There are also many themes available to choose from as a starting point. However, you need to check these have the functionality and customization ability you require, as not all themes are created equal! The theme route may also limit your site's growth. Themes, unfortunately, rarely work well for high-traffic sites because they tend to have a lot of features you don't use running in the background.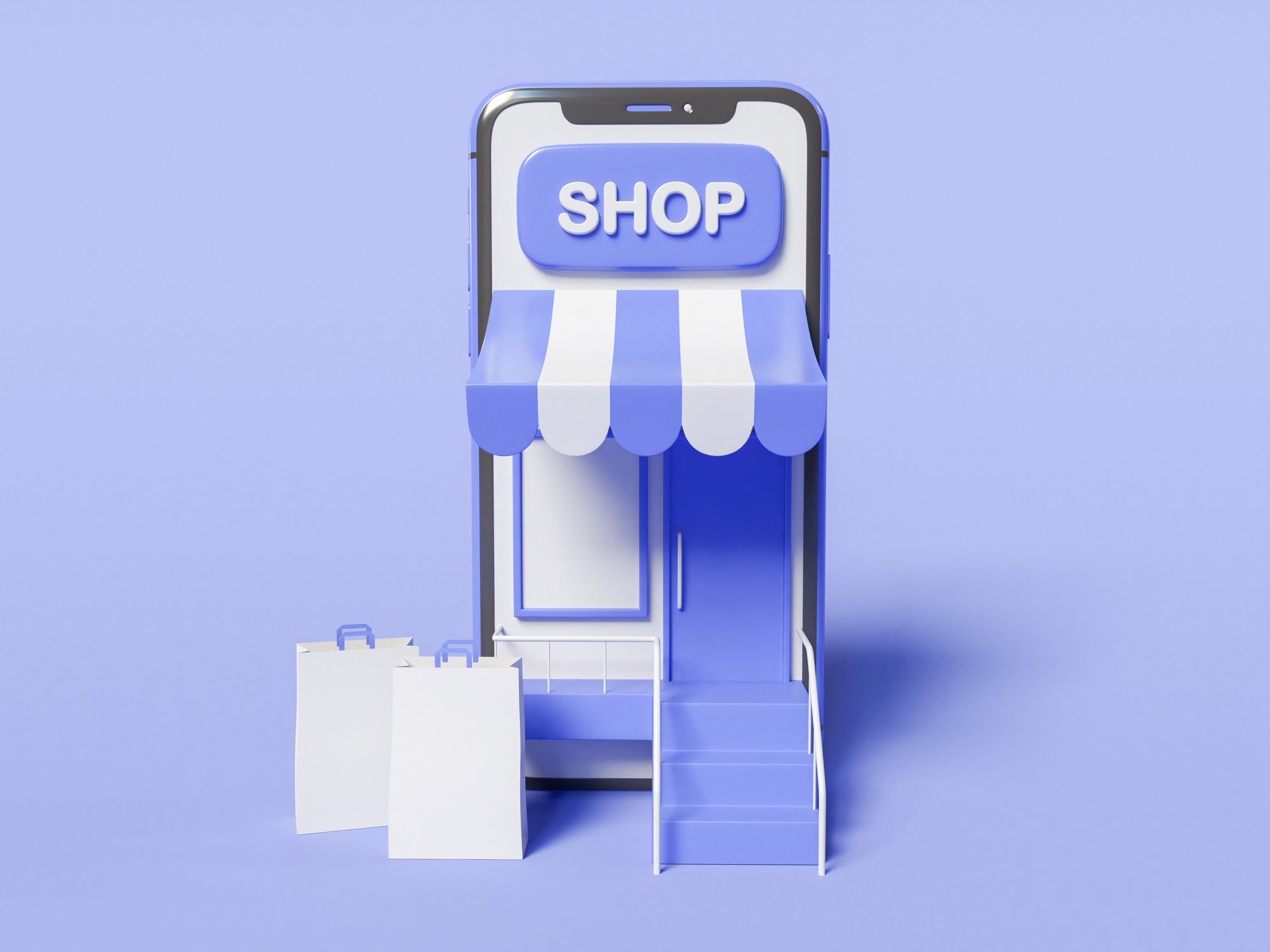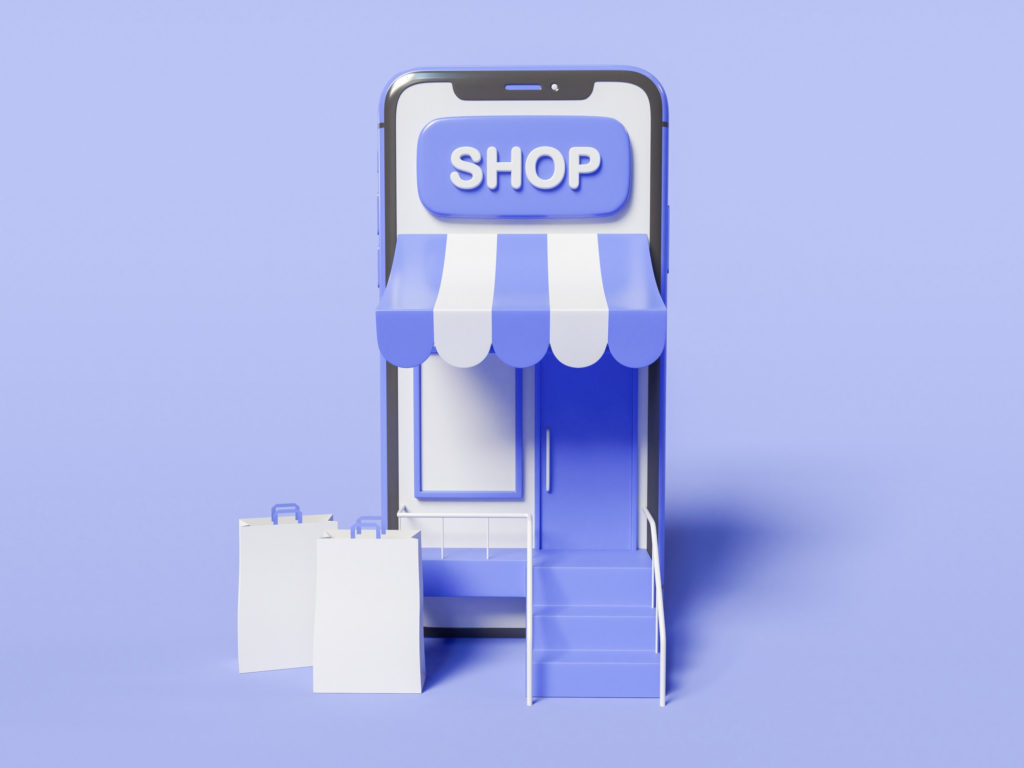 Shopify
For years, Shopify has been a popular choice for many online retailers because of how intuitive it is to use. Its inventory and shipping management systems make it easy to keep track of products and streamline how you market and sell them. In addition, Shopify's themes make it a good choice if you want to quickly set up a shop that has a good chance of visually appealing to your customers. It's also straightforward to get started using Shopify, as it requires no coding skills.
However, one downside to choosing a more straightforward system is less flexibility in the options available to you. Therefore, it doesn't give you as much control over design elements as some competitors do. Also, whilst the user interface (UI) of Shopify itself is robust, third-party plugins can be poorly built and feel less intuitive than the rest of the admin area when you're working on your online shop.
Another point to think about is your website is not your standalone property, remaining reliant on the Shopify platform. There is potential for this to cause issues later down the line, as when you are beholden to a third party, many things can change that are out of your hands, including functionality and aesthetic appeal.
Lastly, like with WordPress, the cost is another factor to consider. With Shopify, there is a monthly fee for as long as you have your website with them. Think of it as renting to keep your website on their eCommerce platform. There are three levels of plan with prices ranging from £19 to £259 per month to reflect what they include. Hosting an online store through their templates and support is included in each package, so one plus side is there aren't additional costs there.
The Verdict
You may have already figured out which eCommerce platform to choose will depend on your own retail business needs and resources. WordPress with the WooCommerce Plugin is our favourite. With its versatility and longevity, we find it the safe bet for most websites. But we are aware the technical aspects and pricing can be offputting. This is where other options like Shopify also come in handy!
And these are just two of the eCommerce platforms available. There are a plethora of others on the market too! No matter which eCommerce platform you choose, it's essential to do your homework before committing. Let us know if you would like to talk it through in more detail; we're happy to help!
Rigorous Digital is a Digital Marketing Agency based in Cheltenham, UK, servicing an international client base. eCommerce websites are one of our specialisms. Want more eCommerce website and marketing tips straight to your inbox? Then, sign up for Rigorous Bulletin, our monthly newsletter.
More From the Blog
Here are some other posts that might interest you.